Construction Site Catering Specialist In London
Jolly's Catering is a London based catering contractor offering a very high standard of catering to building sites in London and the surrounding areas. We pride ourselves in being an experienced, reliable, and trusted partner for our customers in the construction industries.
With experience in excess of 10 years catering in the construction industry, we confidently provide a dependable service, tailored to the needs of our customers. We offer extensive and individual hospitality packages to the on-site offices, whilst also providing the workforce with incentives, including discounts, meal deals and loyalty cards.
Our aim is to provide healthy and delicious meals at competitive prices with consistently efficient service. Our breakfast and lunch menus are varied to include innovative, healthy and nutritious meals as well as traditional options.
We are fully committed to supplying construction sites with a complete 'on-site' catering experience including;
Fully fitted kitchen, including all servery, extraction and ANSUL systems
'Grab&Go' areas for rapid service
Experience of catering for 100 – 2500 workforce
Fully trained and experienced staff and management team
Sourcing from local suppliers in line with 'Section 106' of the Considerate Construction Scheme.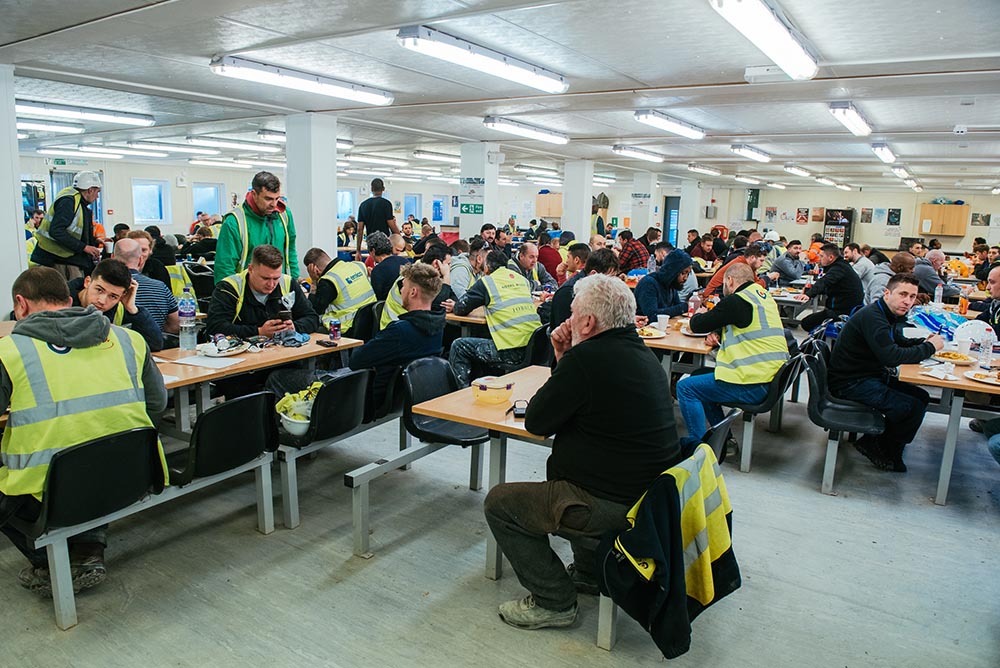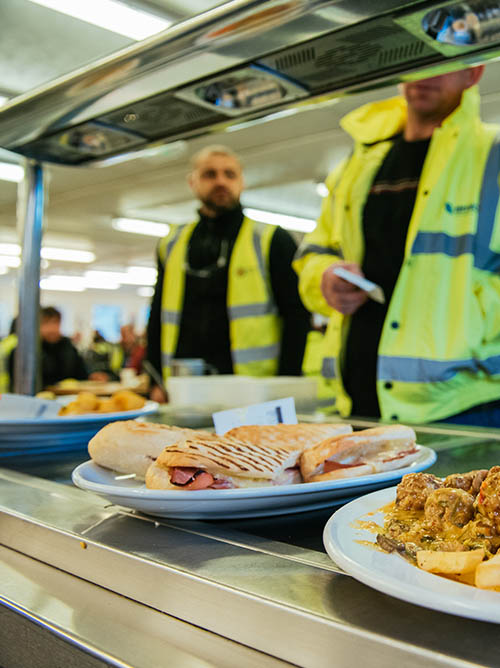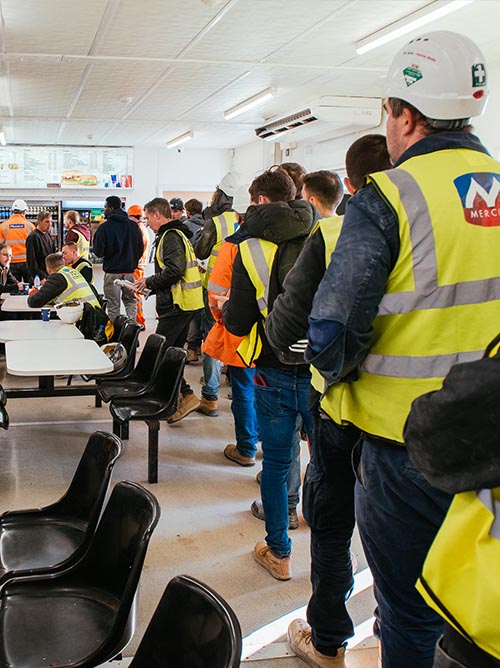 We have catered for some of the industries leading companies.  We currently serve and feed 7 construction sites in London.  Serving 4000-6000 people on average on a daily basis.